Happy Valentine's Day!
Here at the National Hispanic Cultural Center, we love celebrating all kinds of love, and we developed this Erasure Poetry activity in honor of Valentine's Day 2022. If you'd like more Valentine's Day activities, check out our Hands on Cultura activity selection under Celebrations.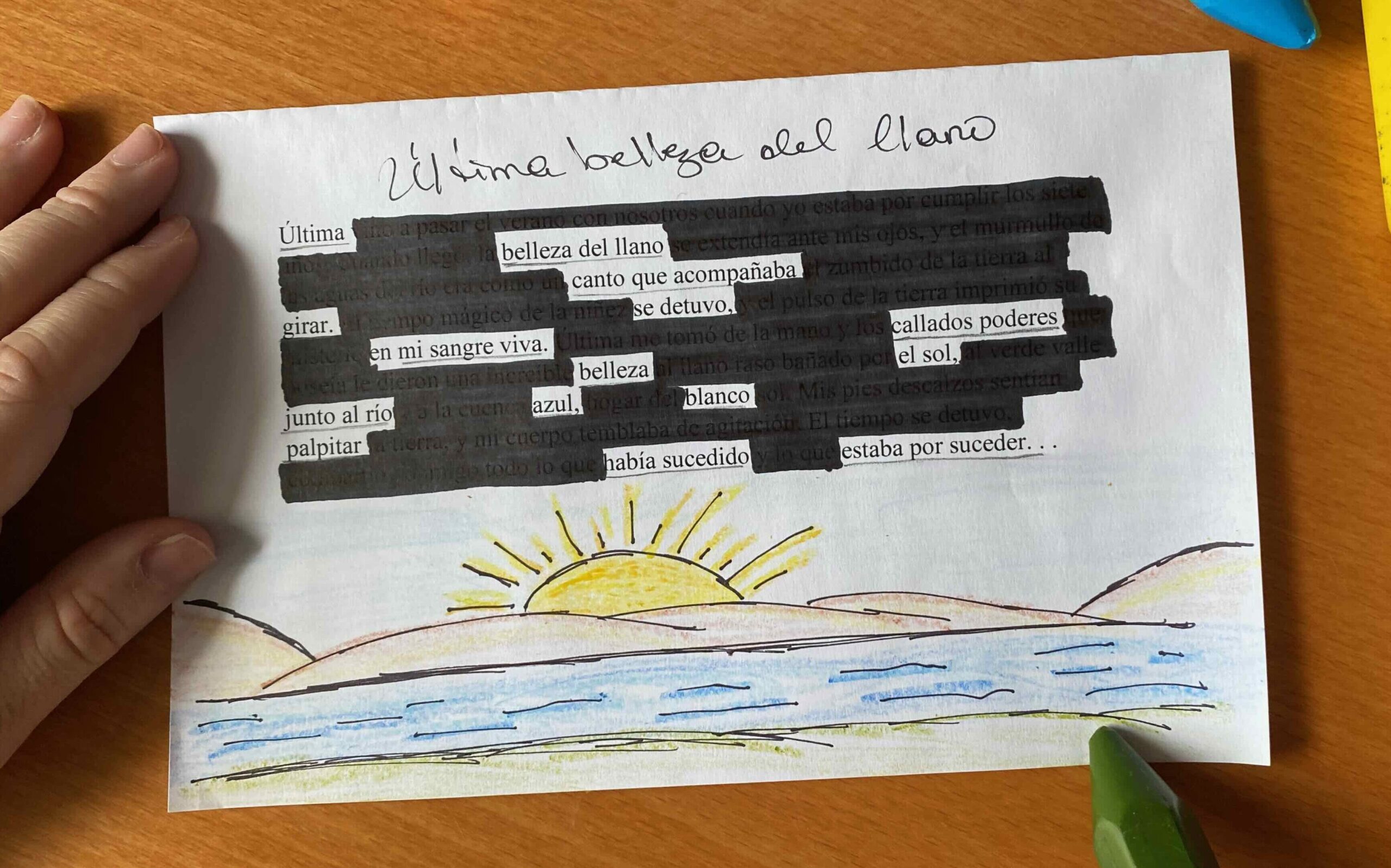 What is erasure poetry?
Erasure poetry, also known as blackout poetry, is a form of found poetry wherein a poet takes an existing text and erases, blacks out, or otherwise obscures a large portion of the text, creating a wholly new work from what remains.

The American Academy of Poets
What is included in the activity?
For this activity, you will find step-by-step instructions to guide you through writing your own erasure poem. We also included excerpts from Rudolfo Anaya's book Bless Me, Ultima and a sonnet by Sor Juan Inés de la Cruz. Check out the examples of erasure poems by our own staff on this post!