The NHCC knows that educators have their hands full when it comes to the responsibility of teaching. We are grateful for all of the educators that we encounter throughout our work. These lesson plans, activities, and other resources are for you! Please let us know how we can improve by completing this survey.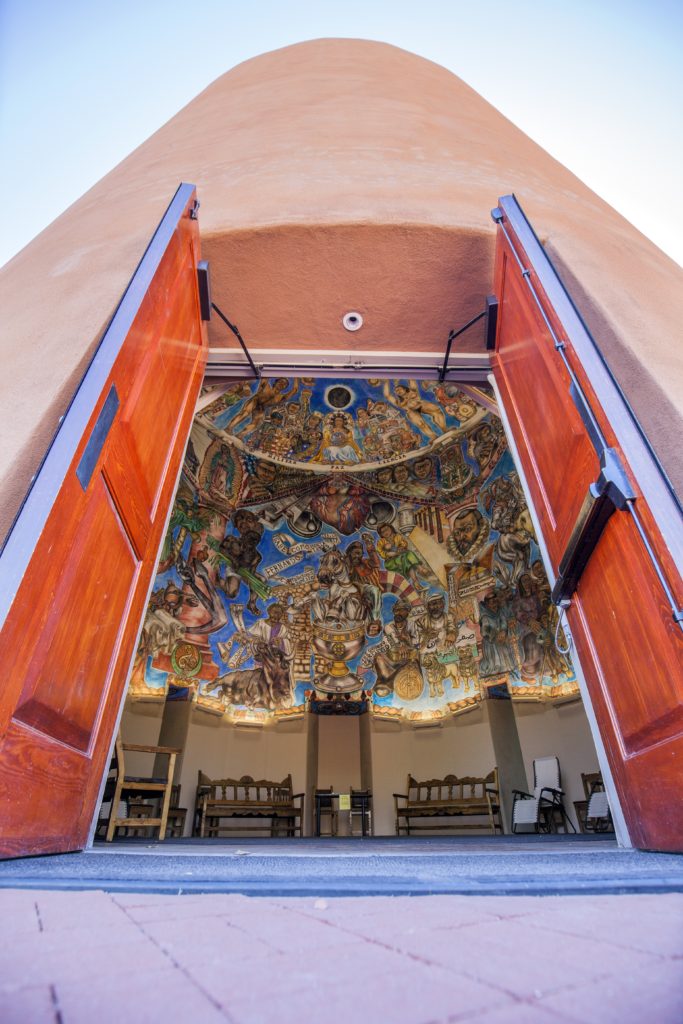 Looking for Field Trip and Event Information?
Visit the Learn tab on the NHCC website to discover more about our program offerings.
If you are interested in field trip or tour information, check out NHCC Tours or click the button below!
Want an NHCC Educator to Visit Your Classroom Virtually?
Invite a DCA Educator is a virtual opportunity for schools, as well as homeschool and out of school groups, to enhance learning and teaching in the classroom and beyond. Students get the opportunity to interact with educators and other professionals in a wide field of studies in real-time, learn about content that fits with your curriculum and group's interests, and participate in engaging activities. Programs are available for all ages and grade levels, pre-K to adult.
Standards-Based Lesson Plans
View and download our lesson plans, focusing on a variety of subject areas. We will continue to update our selections. Be sure to check out the lesson plan and activity of the month for new material! If you are interested in activities, view a variety of activities on NHCC Learning for Families.
---
Visual Arts Lesson Plans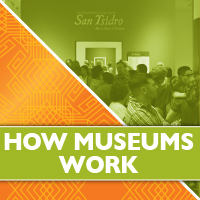 How Museums Work
An entire world awaits inside the walls of a museum. Exciting discoveries, beautiful artwork, careers in the arts . . . the list is endless! This lesson theme is perfect for introducing your students (and yourself) to the wonderful world of museums.
The Collection Connection: Become a Curator
The Collection Connection: Become a Curator lesson plan is for students of all ages and covers Visual Arts and Language Arts content areas. With this lesson plan, students will learn about museum curators and exhibits, create two original works of art that relate to a specific theme, and curate their peers' artwork.
Ask a Curator—Jadira Gurulé
Learn more about the curatorial process from an NHCC Art Museum Exhibition Curator: Jadira Gurulé! This interview can be enjoyed on its own or as a supplement to the How Museums Work lesson plan series.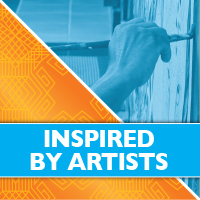 Inspired by Artists
This lesson plan collection finds its inspiration from artists whose work is in the NHCC Art Museum permanent collection. The Art Museum's growing collection is currently home to over 3000 artworks from around the globe. Each artwork reflects the diversity of the Latina/o/x experience in all of its vibrant creativity and the artists utilize a range of media and materials.
Inspired by Patssi Valdez
Inspired by the artist Patssi Valdez, this lesson plan consists of three activities for students and covers Visual Arts and Speaking and Listening content areas. Through this lesson plan, students can learn about Patssi Valdez and her artistry while creating art of their own.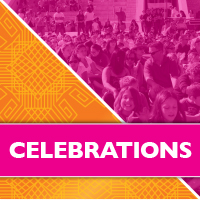 Celebrations
This collection of lesson plans explores a wide range of holiday traditions and celebrations from a variety of regions and cultures!
Día de los Muertos | Day of the Dead
Día de los Muertos, Oaxaca, México
A lesson plan for all ages that covers Visual Arts, Social Studies, and Mathematics content areas. Make a Tapete! explores the tradition of making tapetes de arena (colorful artworks made out of sand) which are most commonly found in Oaxaca, México.
Festival de Barriletes Gigantes, Guatemala
The lesson plan Make a Barrilete! centers on the Guatemalan Festival de Barriletes Gigantes and is for all ages, centering on the content areas of Visual Arts, Social Studies, Mathematics, and Science. Barriletes gigantes, or giant kites, soar high above open fields and cemeteries in this colorful observance that celebrates the memory of deceased family and friends, honors Mayan traditions, and addresses contemporary social issues.
La Calabiuza, El Salvador
La Calabiuza is an El Salvadoran festival that is over 100 years old and blends the Catholic holy day of All Saints Day (brought over by the Spaniards in the 1500s) with Indigenous traditions. This lesson plan is for all ages and covers the content areas of Visual Arts, Language Arts, and Social Studies. Students will learn about El Salvadoran myths and the structure of myths, and then design their own mythological characters.
---
Language Arts and Social Studies Lesson Plans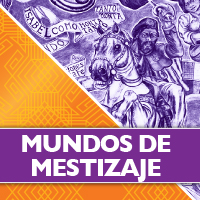 K-12 Curriculum for Mundos de Mestizaje
By engaging with online images and video of a fresco by master-artist Frederico Vigil, children and young adults explore history, geography, civics, government, literature, and economics through lesson plans and activities.
History
Geography
Civics and Government